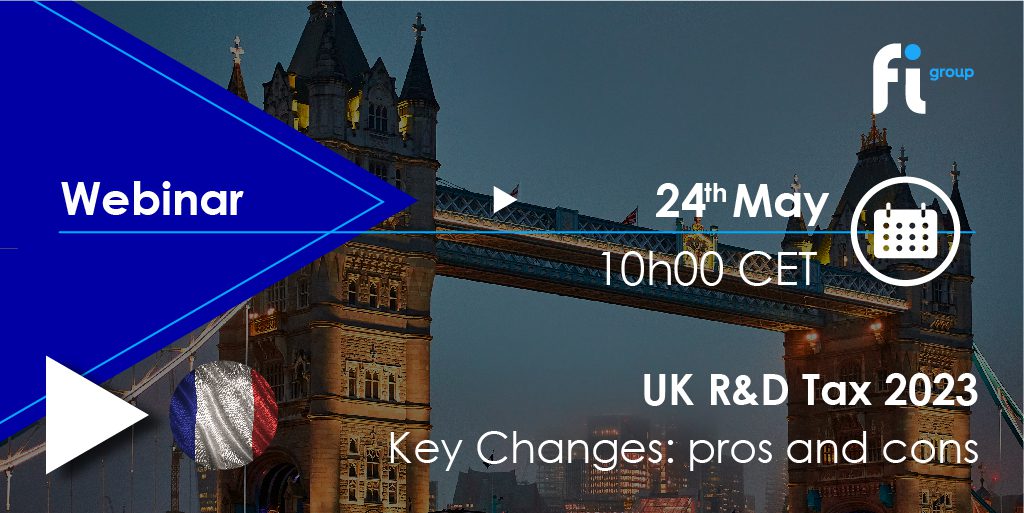 This webinar is focused on any companies that are based in France with subsidiaries in the United Kingdom. You might be aware of the impactful changes that are being made to the UK legislation for claiming international R&D claims.
From the 2023/24 tax year R&D activity will have to be physically located in the UK for costs to be included in R&D tax incentives. This means overseas companies, or third parties may no longer be able to include these costs in their R&D claims.
Innovation and Sustainability Consultant Felix Chermette will be hosting this online event and is an R&D tax expert who has been with FI Group for over three years with split experience between the French and UK markets. Felix will present how companies can make the most of upcoming legislation changes and how they can be best prepared.